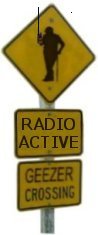 @r2i.net
AA4BC
AA9NV
AC0Y
KI4HZP
WA4WDW



Off Site Links

Florida
Band Plan

EchoLink Map

Old Radio Shop

QRZ
G4HFG

KT4AZ
147.120
Repeater
Home of the
Central Florida
Listeners Group

WN2JR/R
NYC
QRZ
Call Lookup

Find U
APRS Lookup
A not for Profit Society
(At least this one was planned that way)
The Society now has a VE Team
For information please e-mail
Steve NO9S who is our ARRL/VEC Liaison or CVE.
Check back for more details, including the test session schedules.
Some are "Geezers in Training"
Others are just "Geezers"
New information will be added to this site as we
receive and test the ideas submitted.
Stop back often.
Dedicated to "Playing Radio"
and all things that are "FM"
6M - 2M - 1 1/4M - 70CM - 33CM
Clubs
Organizations



OARC
Orlando
Amateur
Radio
Club
Florida
Repeater
Council

Latest
Florida
Repeaters


AMSAT

ARRL
Other Links
Weather
Stuff

Channel 2
Super Doppler
WESH
Local 6
VIPIR RADAR
WKMG